The following rolls of microfilm were added to our collection on December 3, 2019: The Arkansas Times-Malvern, February 20, 1892-July 19, 1899; The Times Journal-Malvern, January 4, 1905-August 4, 1909; The Times Journal-Malvern, August 11, 1909-August 28, 1913; The Times Journal-Malvern, September 4, 1913-March 8, 1917; Malvern Times Journal-Malvern, March 8, 1917-October 6, 1921; Malvern Daily Record, January 13, 1920-January 31, 1921; Malvern Daily Record, February 1, 1921-May 5, 1922.
Our new bronze National Register of Historic Places plaque which was recently mounted on the front of our building, the Heritage House.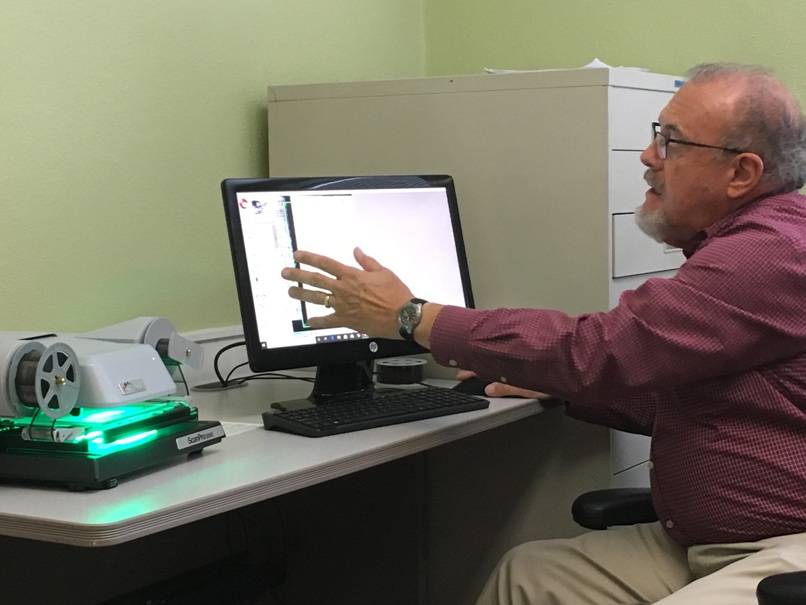 Pictured left is Len LaRosa demonstrating our new ScanPro 3000 digital microfilm reader.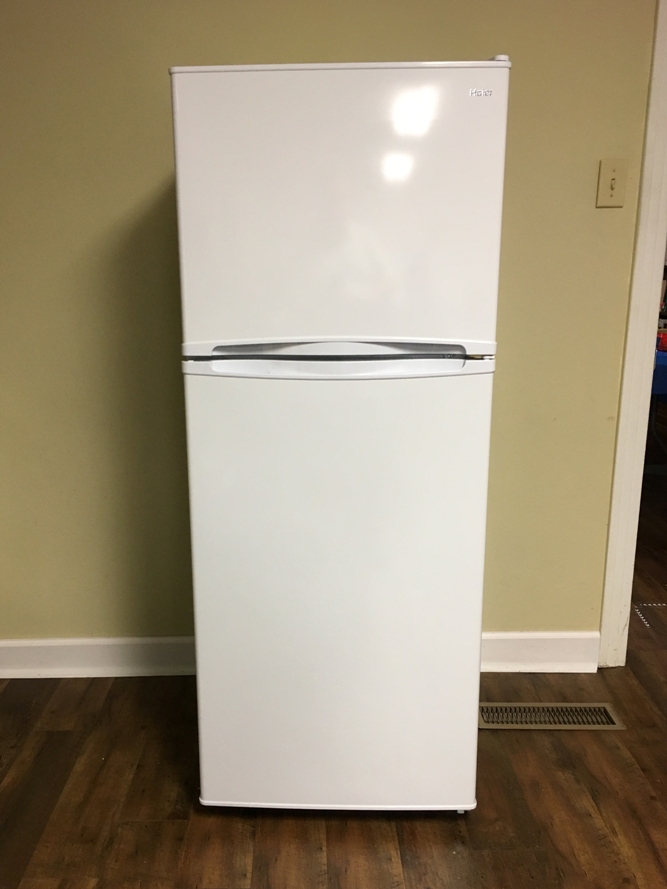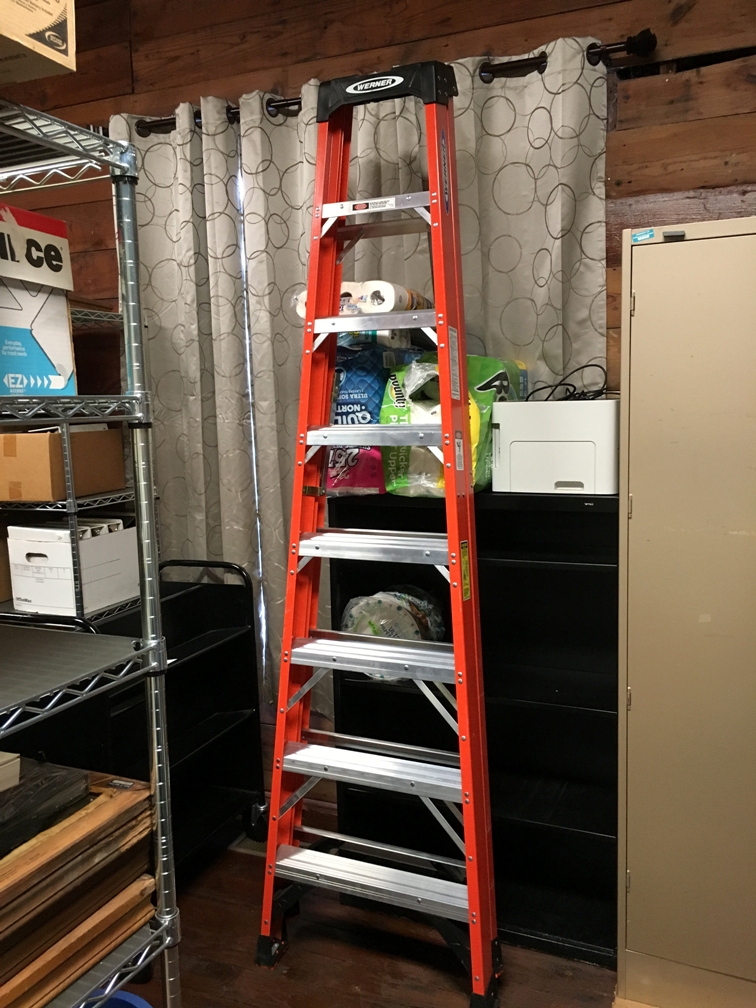 With grant funds we were able to purchase a new refrigerator and ladder.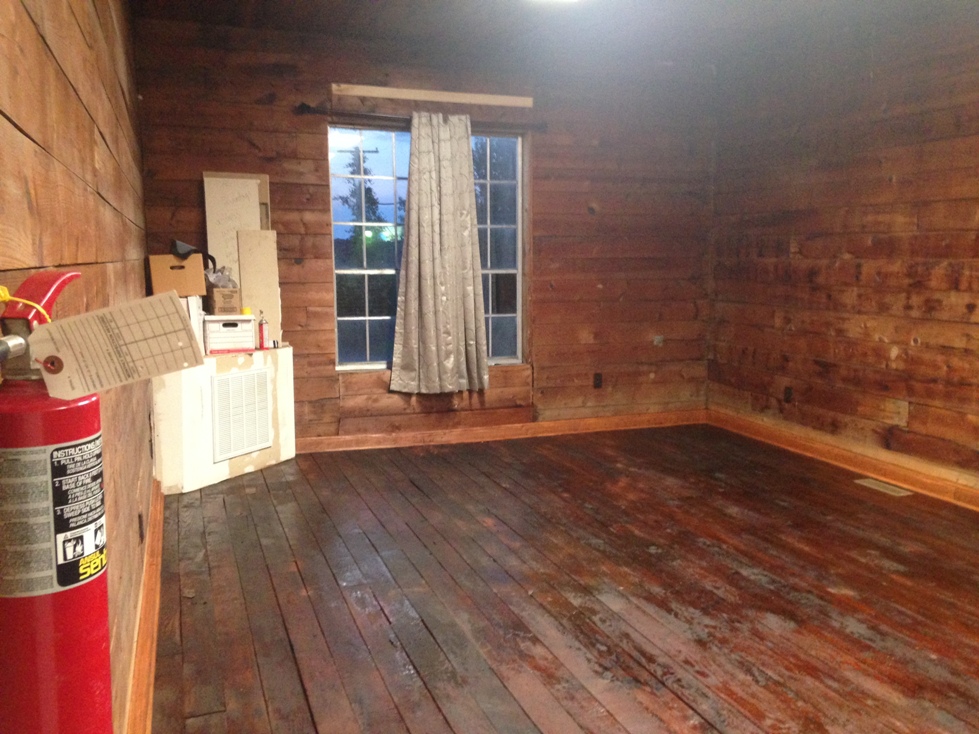 Near complete. This is our storage/supply room, aka - "The Coffin Room." The reason we refer to it as that, is because it was originally part of the coffin warehouse of the undertaker, F. D. Cooper. Work that was done included: insulating/sealing cracks, replaced missing wall boards, repairing damaged flooring, adding additional floor joists for weight bearing, baseboards and casings were installed and the floor was sealed.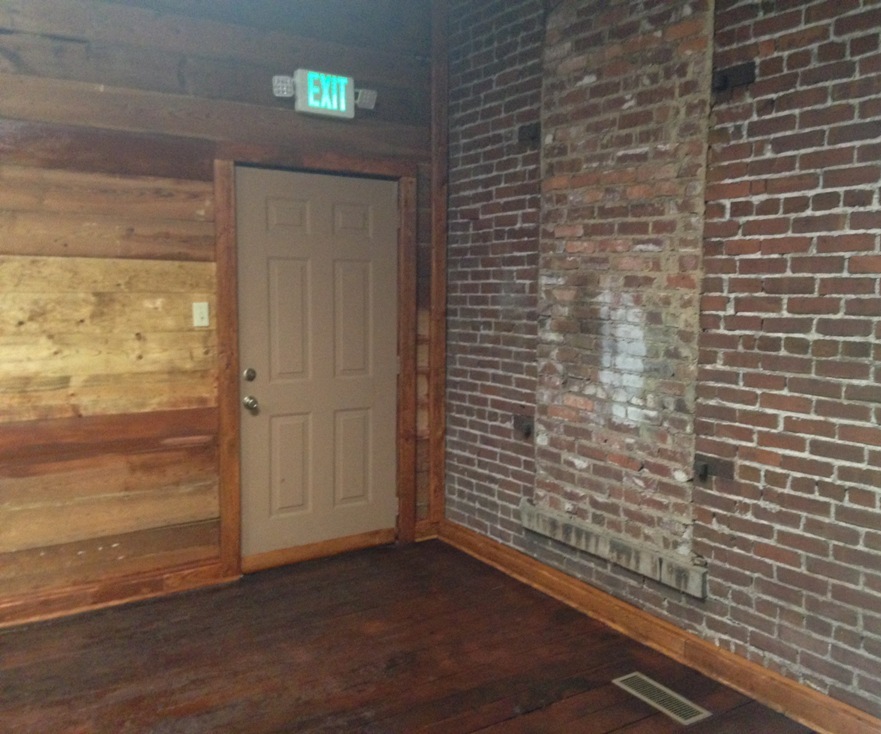 The brick wall is the back of the original part of our building, which was the office and coffin warehouse of the undertaker, F. D. Cooper.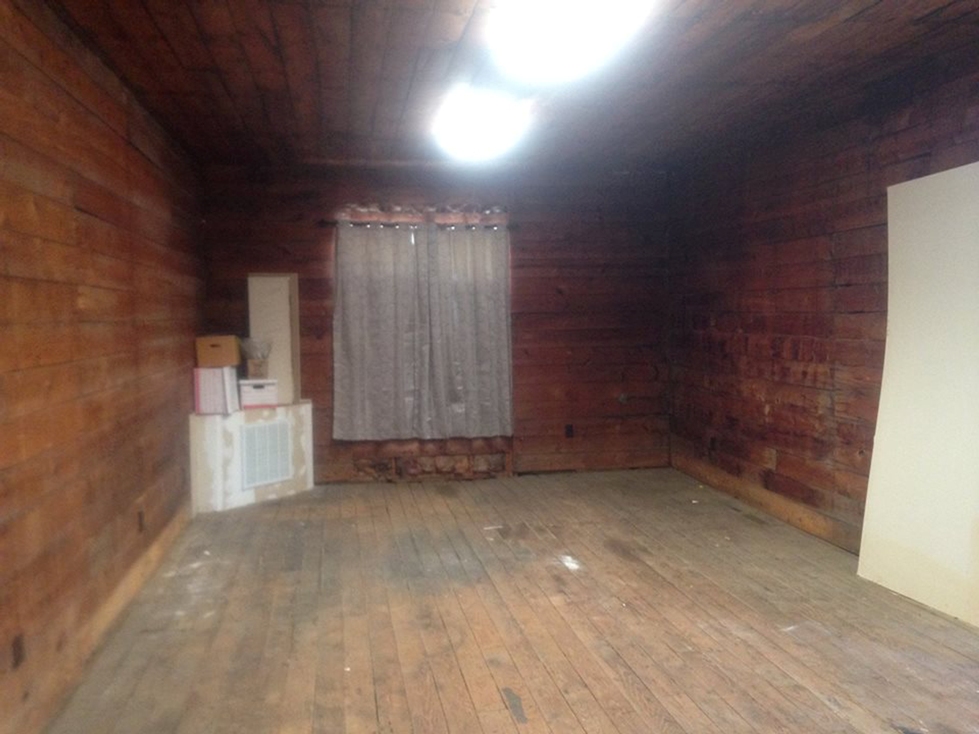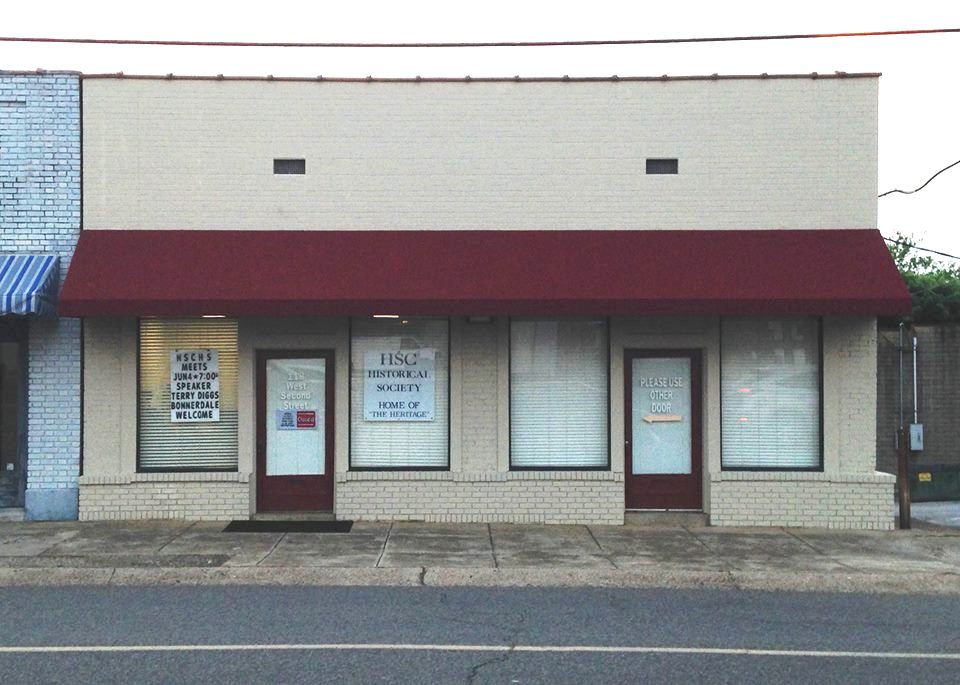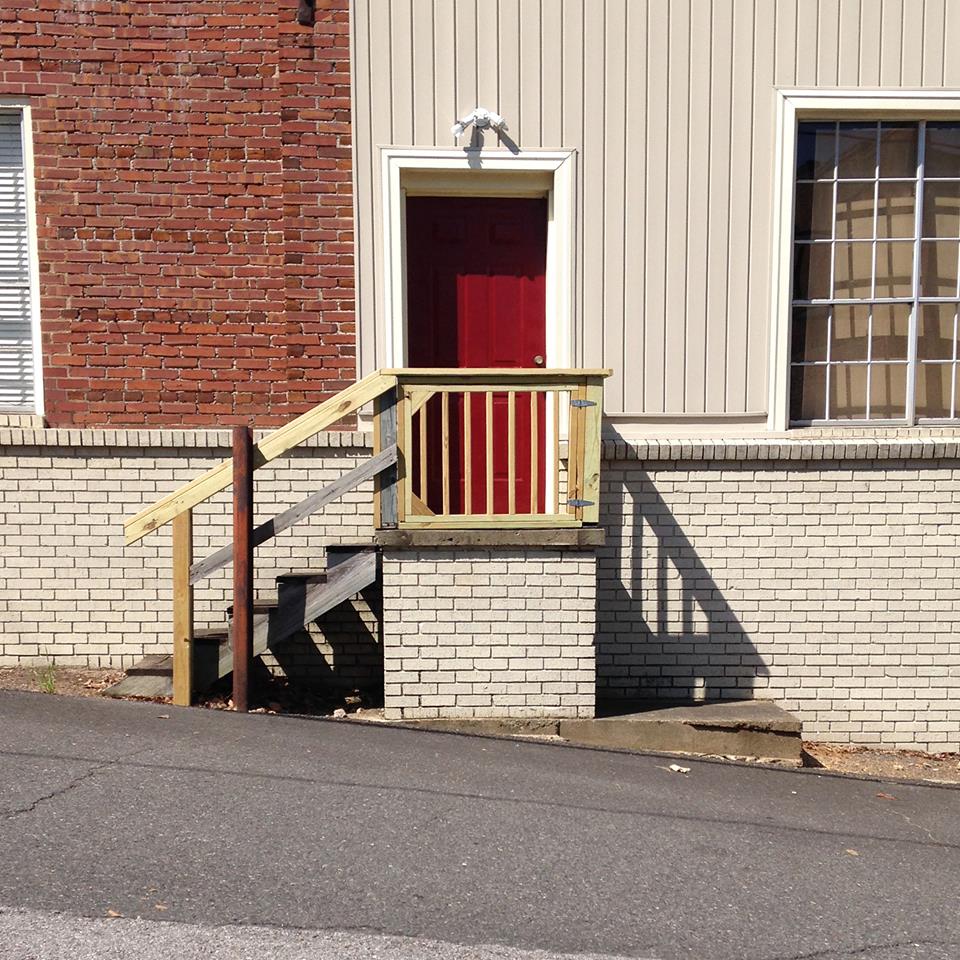 Through a grant we were able to have the front and side doors painted, damaged woodwork replaced on the front, railings replaced on the side entrance, the front facade painted and the awning replaced.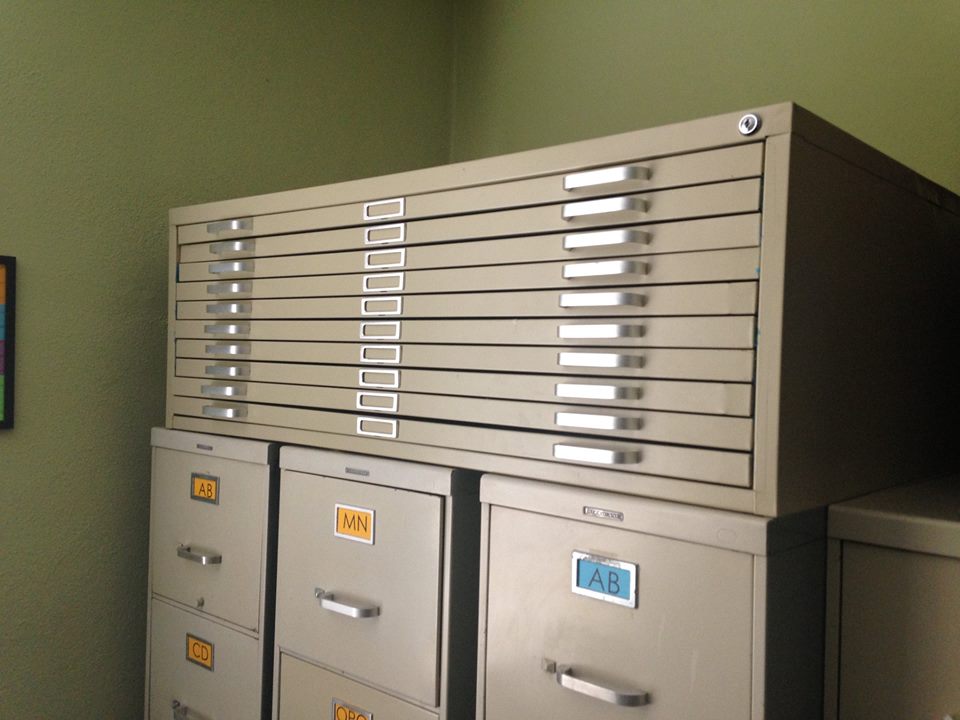 The Society is thankful for the donation of this map storage cabinet.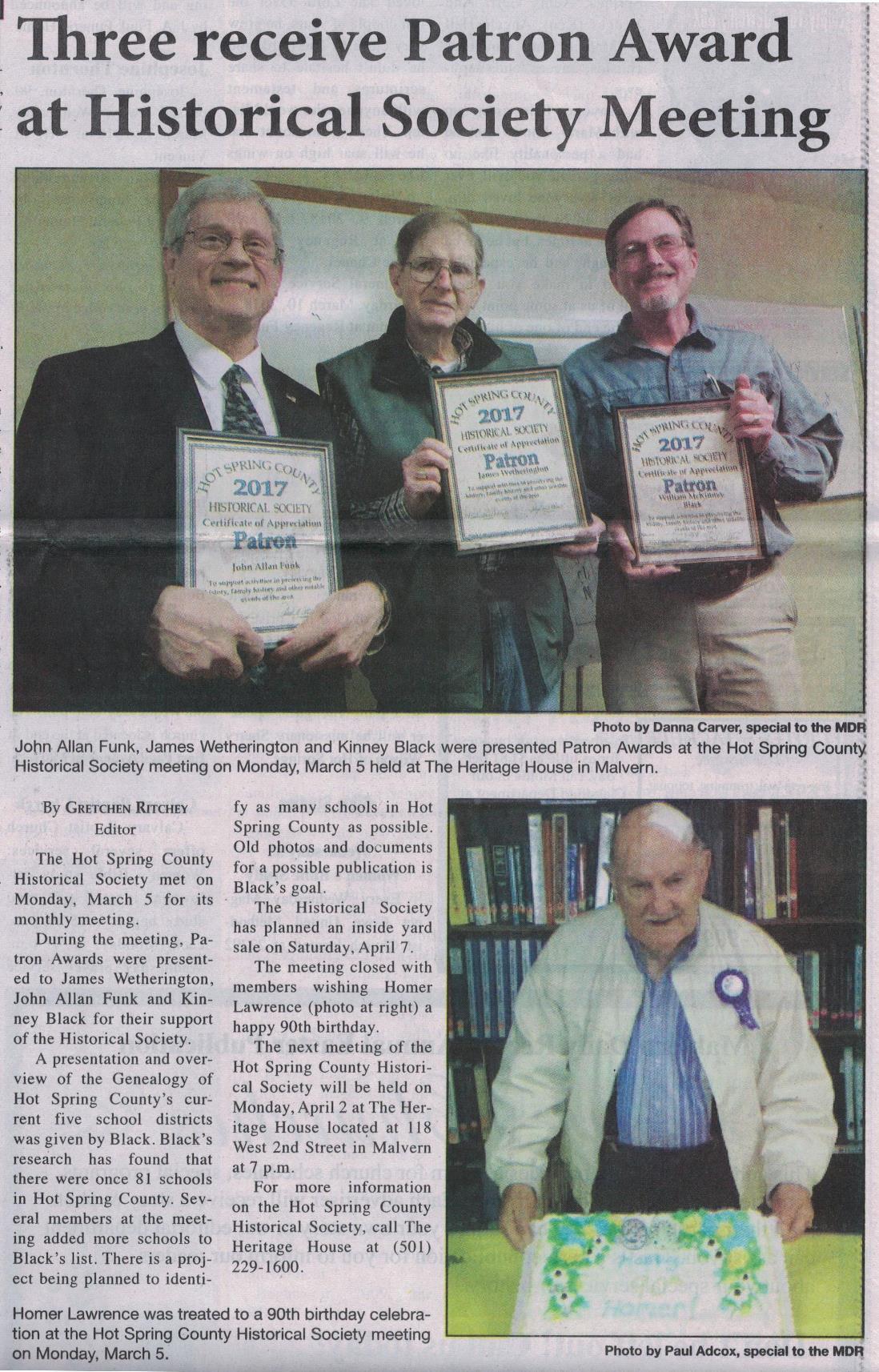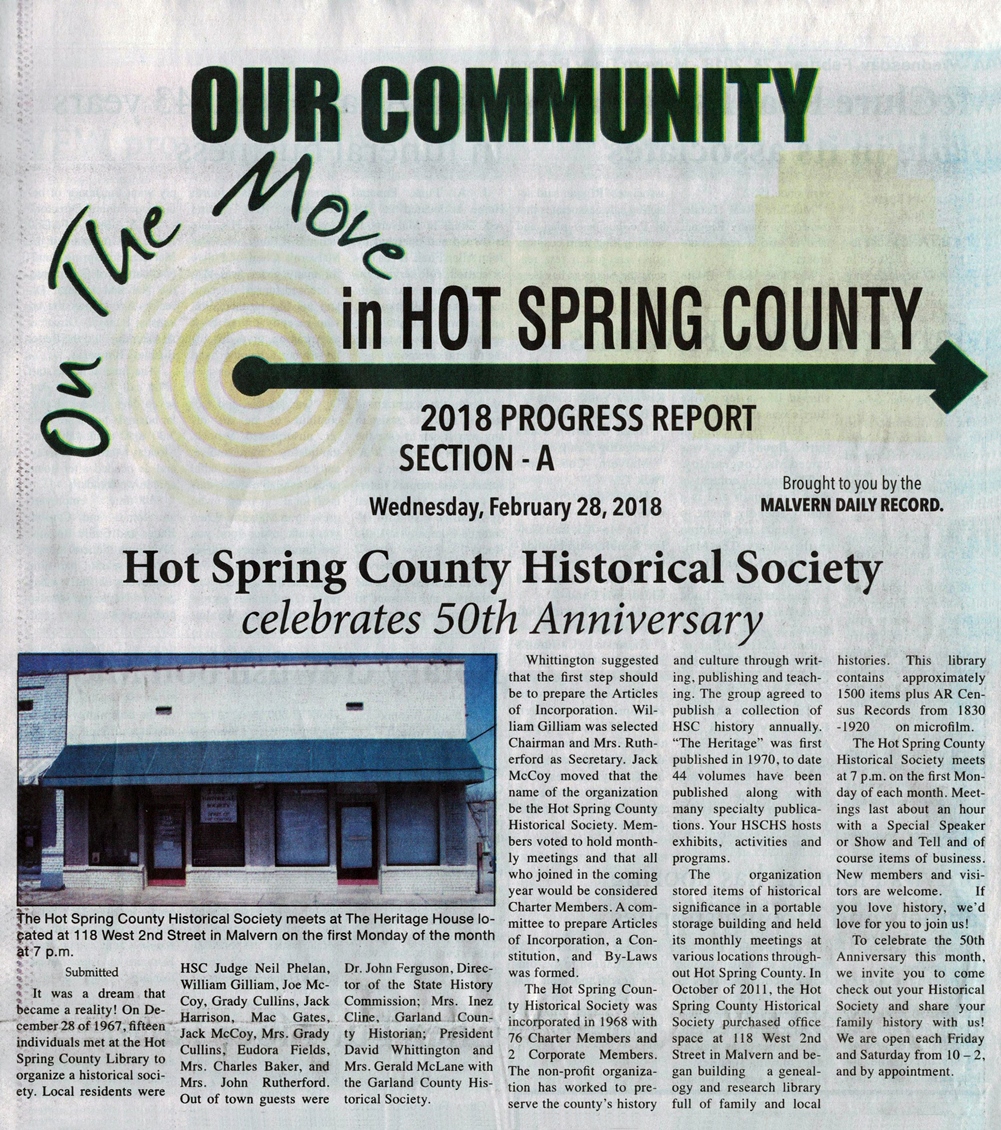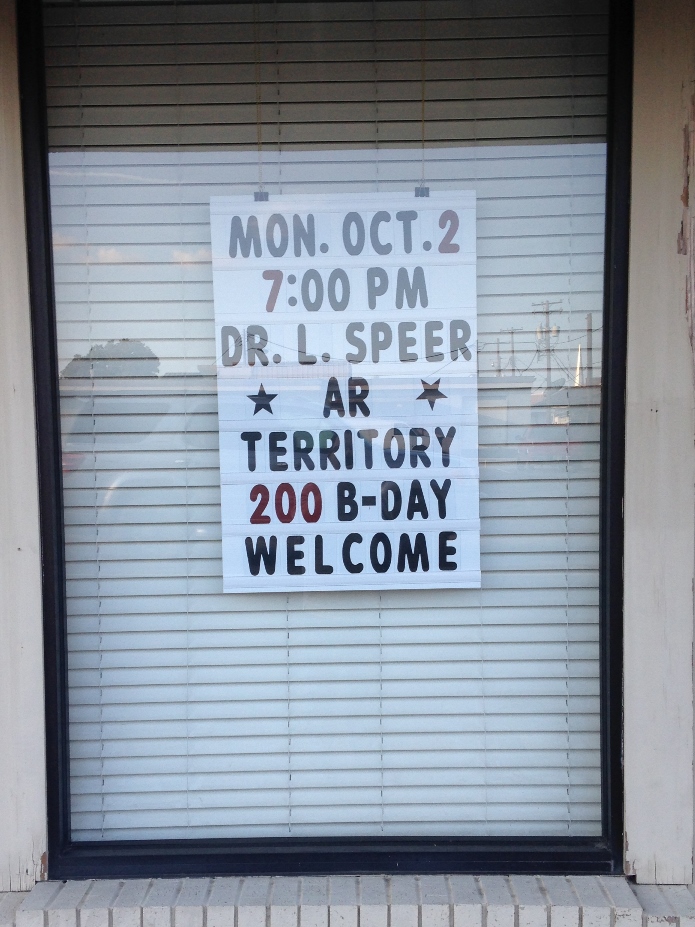 Another welcome addition is our new window sign, which has changeable letters.
Pictured above are census and census soundex which were donated. The cabinet was purchased with HSCAHS funds.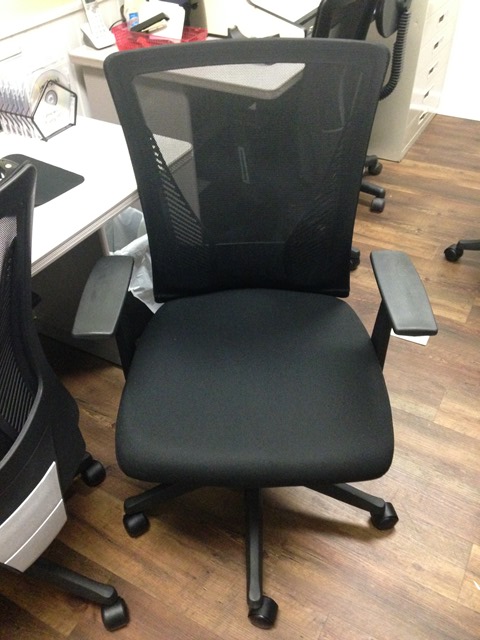 We are very pleased to have acquired eight new office chairs, which are being used in our research and project rooms.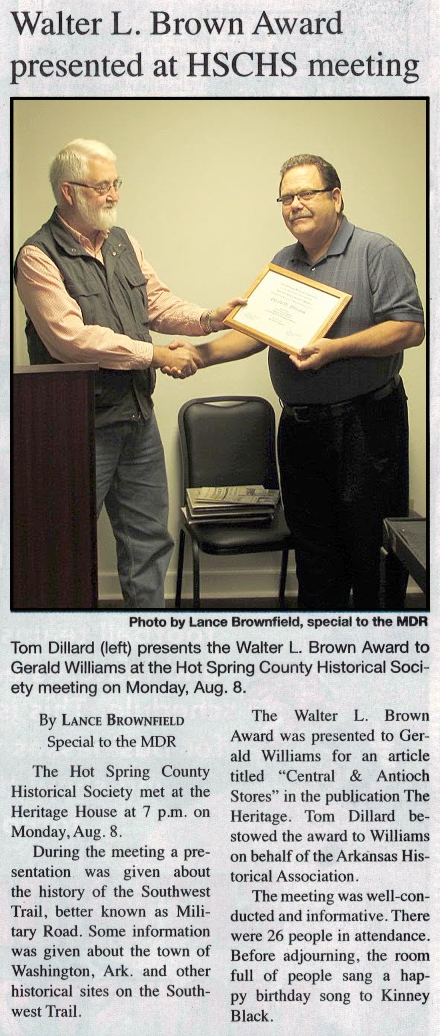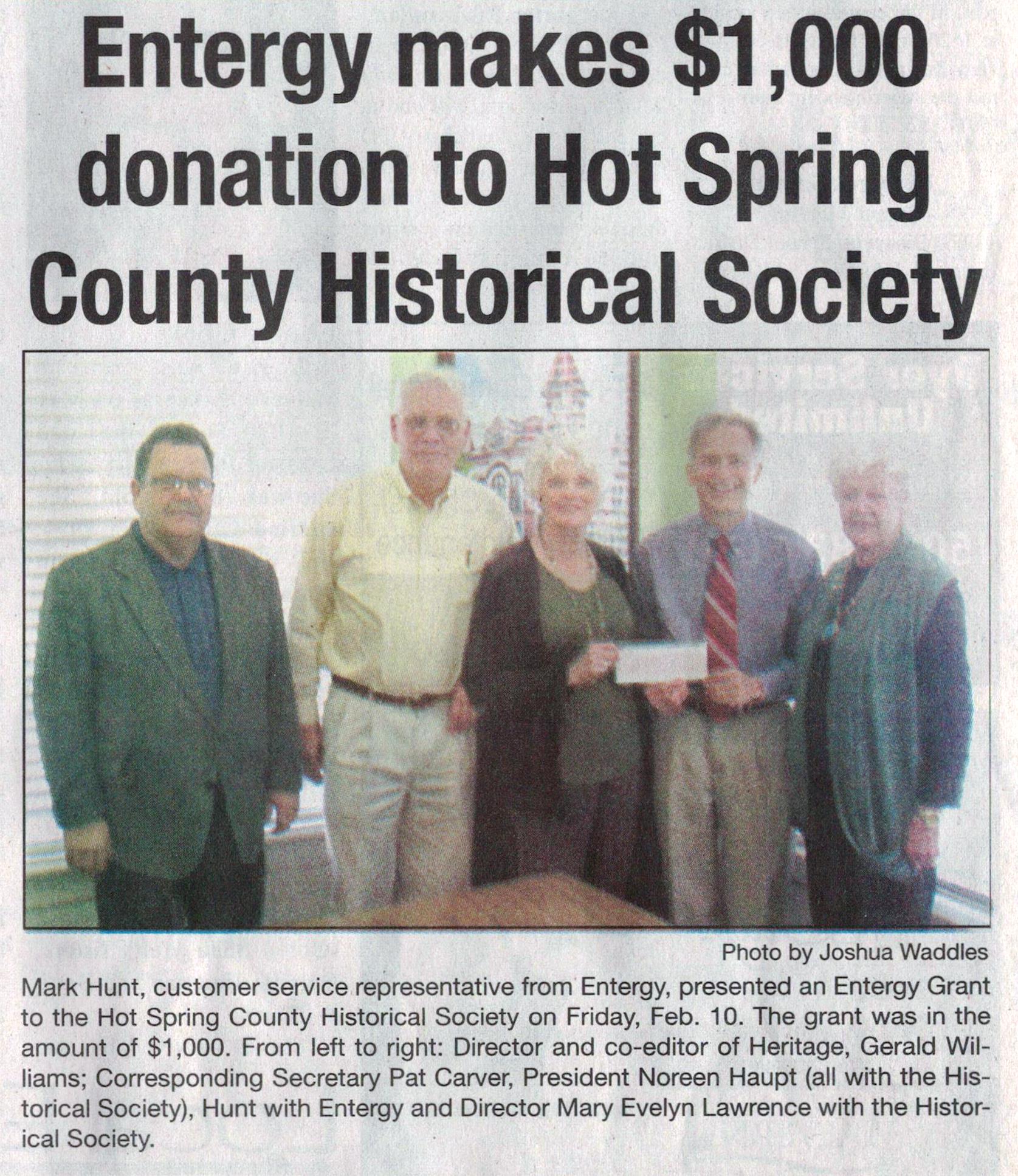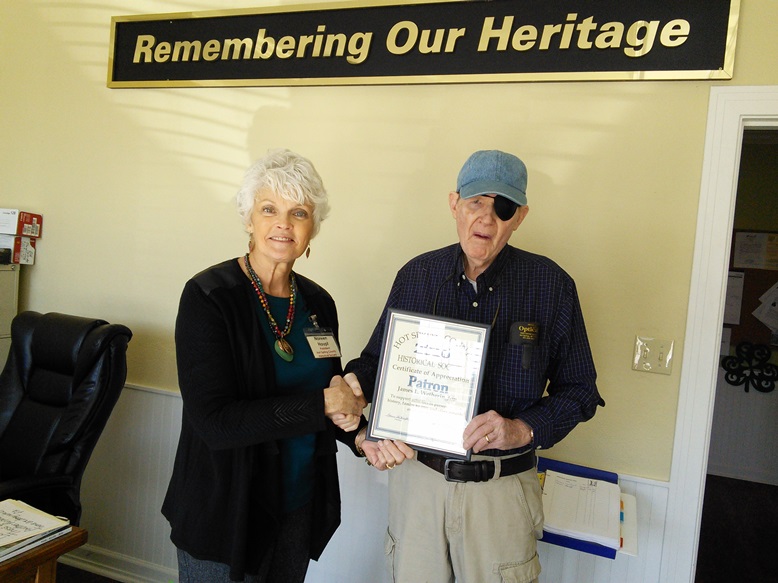 Pictured is Noreen Houpt, President/Grants Coordinator, presenting James L. Wetherington a Patron Certificate in appreciation for his $500 donation to the Hot Spring County, Arkansas Historical Society. Thank you Mr. Wetherington. (photo by Bennie Lambert, HSCAHS Member.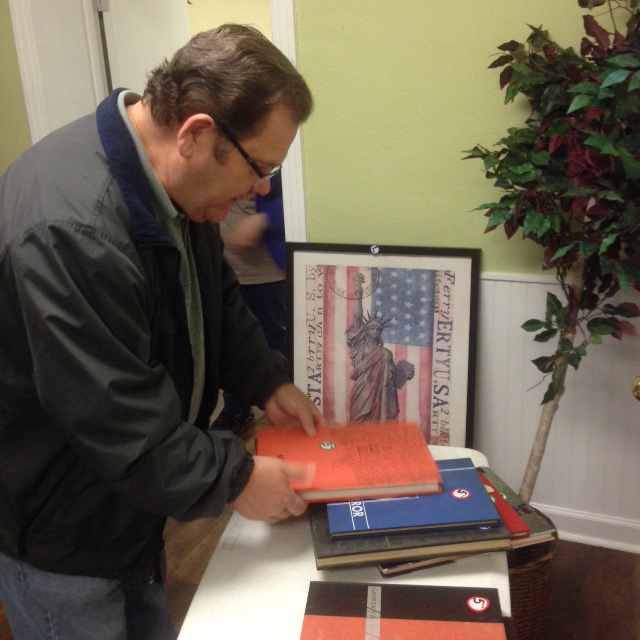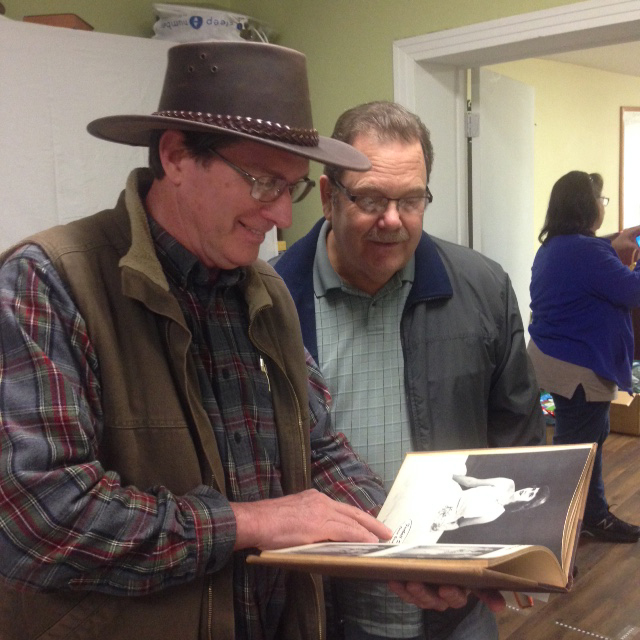 We want to thank all the volunteers, contributors and purchasers for helping to make our "Inside Sale" a success. We are a 501c3 non-profit organization. We have no paid staff and depend on membership, donations, grants and the sale of our yearly publication "The Heritage" to fund our organization. We have made big advancements in the past year, including for the first time, Internet and an an office phone. Our phone number is 501-229-1600. (See our CONTACT page for more ways to contact us). Our volunteers are working diligently to set up our library, better organize our filing system and arrange the furnishings at the Heritage House to make every space more usable. Please contact us if you can help in anyway.